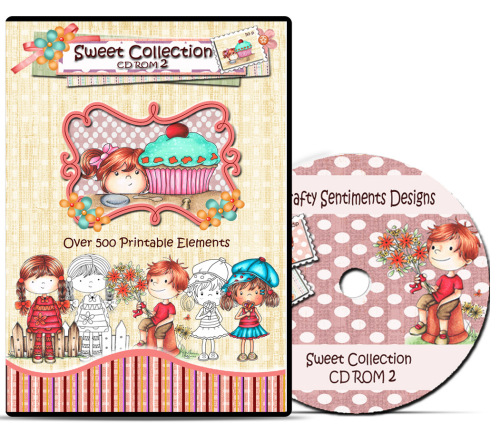 Sweet Collection CD ROM 2
This is a fantastic CD following on from the first one with new characters as well as the Harriet and Henry range from the preivious CD 1 collection.
All our artwork are exclusive to Crafty Sentiments Designs and cannot be found any where else. Design by me Suzette and my super talented in house illustrator Justyna, bringing you sweet and cute characterters for all your craft projects at the click of a mouse.
No need to save the contens to your computer as our easy to use, click and print and craft CD's is an auto run disc, allowing you the freedom to create many things.
Included on this CD ROM:
Topper Sheets
Embelishments
Templates
Pillow Box ( Large and Small)
Coloured Images
Digital Stamps
Envelopes
Inserts
Sentiments
......and more, so whay not order yours today.